THIS EVENT IS SOLD OUT
FREE Presentation by Jan Timbrook, Ph.D.
Curator Emeritus of Ethnography, Santa Barbara Museum of Natural History
Chumash people have used over 150 species of plants for food, medicine, raw materials for making clothing, tools and utensils, religious practices, and other items essential to existence. Equally important are the ways in which the Chumash have thought about plants and been affected by them. Dr. Timbrook's informative, illustrated talk will provide a glimpse into the fascinating plant world of the Chumash, including the complex interrelationships between the first people of our region and the environment in which they lived.
At 3:00, the hi stok'oy hil xus Chumash Cultural Group will share alternatives for invasive species and activities fun for the whole family; plant your own milkweed, peel some 'ixpaniš (acorns), and make a beautiful bracelet from 'ixpaniš (acorns) and 'ančum (Olivella shells)!
About the speaker: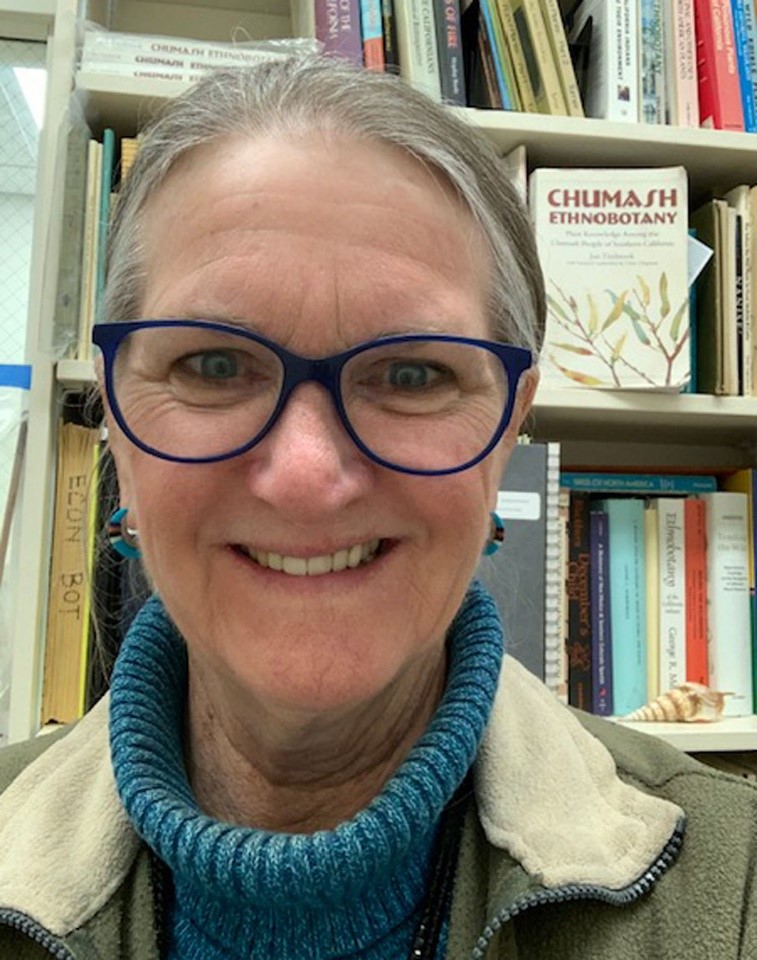 Jan Timbrook, Ph.D., is an anthropologist and ethnobiologist. Her specialty is the indigenous Chumash people of the Santa Barbara region, particularly their uses of plants in food, medicine and basketry. As Curator Emeritus of Ethnography in the Santa Barbara Museum of Natural History Anthropology Department, nominally retired after 45 years, she is one of the top experts in Chumash studies.
Chumash leaders facilitating the garden activities are: Alikoi Parra, Robyne Redwater, Marianne Parra from hi stok'oy hil xus Chumash Cultural Group
This presentation was made possible by a generous grant from the Charles D. and Mary A. Bauer Foundation.