It is springtime in Ventura County, and we can all enjoy our unique Mediterranean-Climate.
That means we have hot dry summers, and mild wet winters. Only 2% of the Earth's surface has this globally rare Mediterranean-Climate Ecosystem. Most of this habitat is found along the Mediterranean Sea in Europe, the Middle East and North Africa; but these conditions are also found in places like: Chile, Southwest Australia, Southwest South Africa, and… California!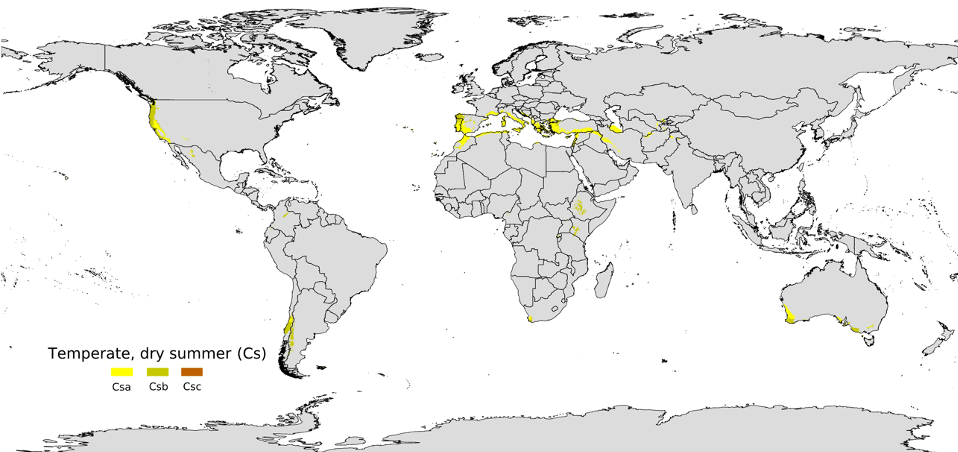 Here in Ventura County,
we also live in this rare Mediterranean-Climate Ecosystem.

"What is an ecosystem?" – Great question!
An ecosystem is an area on earth that has a type of climate (weather during the seasons and through the year), and plant and animal life that lives in the climate.
Recommended Grades 7-8
In this 5-ish minute video, an expert in Chaparral, a woody shrub that grows in our Mediterranean-Climate Ecosystem, provides an entertaining lesson on climate and the chaparral plant community.
This 7-min. from the University of California Natural Reserve Systems goes into greater detail about the relationship between the ocean and land in a Mediterranean-Climate Ecosystem:
Recommended Grades 3-6
Ducksters explores World Biomes and Ecosystems. You'll learn the balance and cycles of these important environmental systems.
Online Games
Choose from 4 different virtual "ecosystems" and manage the plants and animals in each. How long will your ecosystem last!?
Play Dr. Frankenstein to make your own creepy creature! Combine different parts of different animals in this game by Arizona State University Biology Lab.