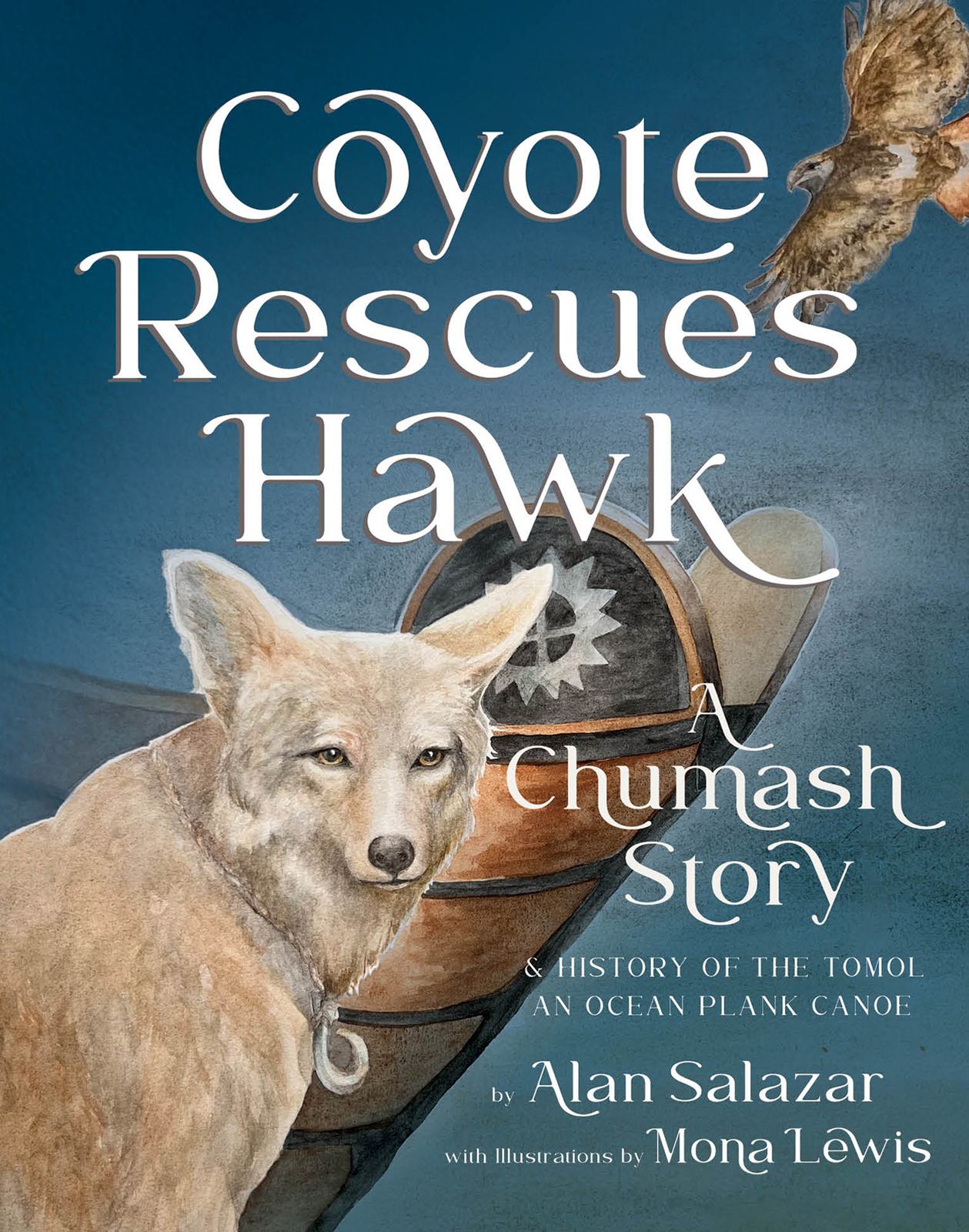 Join us at the Museum of Ventura County on Saturday, March 4 from 2—4pm in the Children's Garden for a special book launch of Coyote Rescues Hawk: A Chumash Story and reading by Alan Salazar and Mona Lewis. Books will be available for purchase. Admission is free.
Alan Salazar is a traditional storyteller and elder in the Ferdandeño Tataviam Band of Mission Indians and Chumash tribes. His Tataviam ancestry comes from the Tataviam village of Chaguayanga near Castaic, Californa and his Chumash ancestry from the Chumash village of Ta'apu, near Simi Valley.  Alan is actively involved in protecting his ancestor's village sites and tribal territories. 
As a member of the Chumash Maritime Association, he helped build the first working traditional Chumash plank tomol, canoe, in modern times and has paddled in plank canoes for over 22 years. 
Mona Lewis is an artist and arts educator in Los Angeles and Ventura counties, specializing in revitalizing the lost art of using plant dyes and earth pigments and teaching students how to use them in their work. She has been an educator in Waldorf education 1998, and is co-director of the Waldorf Practical Arts Teacher Training program.
Mona has illustrated three books for writer Alan Salazar, exclusively with natural earth pigments. Her own book, Nature's Paintbox, is a collection of easy plant dye and earth pigment projects for artists of all ages.