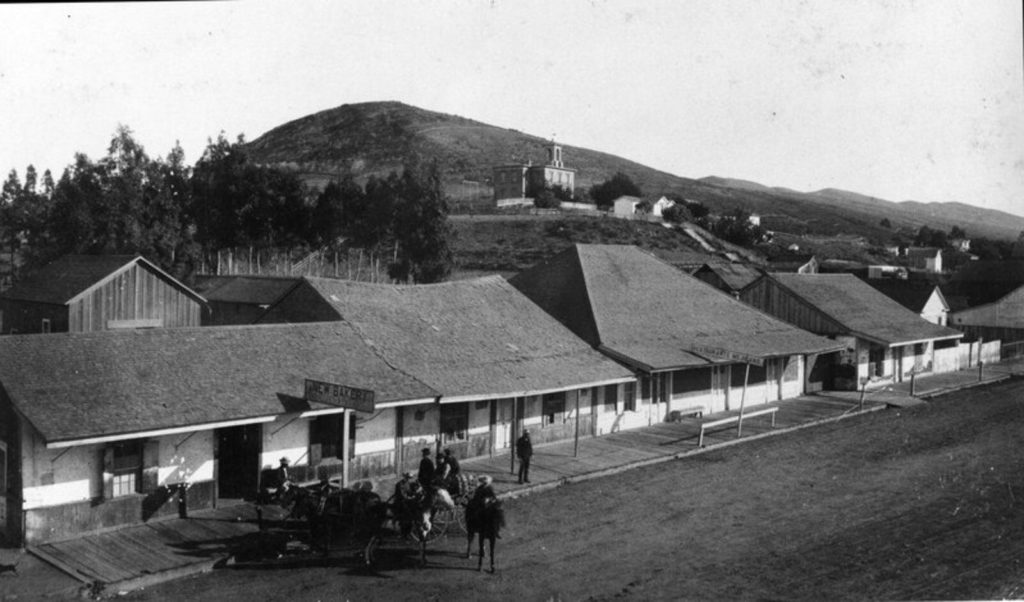 In 1873, community leaders finally, after several failed attempts, successfully separated the region now known as Ventura County from Santa Barbara County.
This move created a unique community in charge of its own destiny. 
In the ensuing 150 years, Ventura County has developed into a region known for its agriculture, industry, and innovation.
Led by the County of Ventura, five groups have joined together to provide an exciting series of events, activities, and programs this year: events, festivals, exhibits, online programs, interactives, a book, and more will engage the community, showcase our cultural diversity, and honor our rich history.
PROGRAMS AND EVENTS
The 150 days will be filled with continual online programs:
Interviews With Innovators
Oral Histories Come to Life
Student Art Projects
Lectures
Community Art Projects
VC 150 Photo Memories Project
Kick-off celebration – June 23, Museum of Ventura County, downtown Ventura
The Soil Will Save Us: The History of Ventura County
County-wide community celebration – October 21, Santa Paula Agriculture Museum
Local celebrations – Ojai, Oxnard, Simi Valley, and Thousand Oaks 
State of the County presentation – November 2, Reagan Library, Simi Valley
Release of "The History of Ventura County" book, published by the Pacific Coast Business Times
SPONSORSHIP OPPORTUNITIES
INNOVATION SPONSORS $25,000 
Logo on all marketing, materials, and signage for programs, and on County 150th, EDC, MVC, and VCCF websites
Logo on all marketing, materials, and signage 
12 VIP seats at the event 
Reserved parking at the event 
Invitation to and Valet parking at sponsors' reception 
Inclusion in video presentation at SOTC 
Ad in SOTC program
Logo on all marketing, materials, and signage 
20 VIP seats at seated programs 
20 passes for the VIP tent 
10 reserved parking passes
INGENUITY SPONSORS $15,000  
Name on all marketing, materials, and signage for programs, and on County 150th, EDC, MVC, and VCCF websites
Name on all marketing, materials, and signage 
8 VIP seats at the event
Reserved parking at the event 
Invitation to sponsors' reception
Ad in SOTC program
Name on all marketing, materials, and signage  
10 VIP seats at seated programs 
10 passes for the VIP tent 
5 reserved parking passes
CREATIVITY SPONSORS
$10,000
Name on all marketing, materials, and signage  
4 VIP seats at the event  
Invitation to sponsors' reception
Inclusion in SOTC program 
Name on all marketing, materials, and signage
6 VIP seats and 6 VIP tent passes  
3 reserved parking passes 
Name on all marketing, materials, and signage 
Logo on marketing, materials, and signage for one

program or event
COMMUNITY SPONSORS  $5,000 
2 VIP seats and 2 VIP tent passes 

1 reserved parking pass
2 VIP seats at the event  
Invitation to sponsors' reception 
Inclusion in the program
RESOURCEFULNESS SPONSORS  $2,500
1 VIP seat and 1 VIP tent pass 
1 VIP seat at the event   
Invitation to sponsors' reception  
Inclusion in the program