Doctor Cephas Little Bard
Doctors have served many generations of families living in Ventura County, and the Museum of Ventura County has a very special connection to one in particular, Dr. Cephas Little Bard. Explore the virtual tour below to learn about the life of Dr. Cephas Bard, one of the founding members of the Museum of Ventura County, to learn why he is important to local history!
Medical and Health Professional Inspired Activities
Thank you to our Medical Professionals!
At this moment in April 2020, Ventura County and the entire world are facing the Coronavirus Pandemic (Pan = all + demic = people). Health care professionals (nurses, doctors, and other health workers) are on the "front lines" helping those who are sick. Now is a time when we are very grateful for the wonderful, selfless actions of the global (entire world) medical community who are treating patients that suffer from coronavirus.
Kids and Family Members Can Make "Thank You" Cards, Letters, (or other artwork) for our Medical and Health professionals!
Activity #1: Thank You Letters to Medical and Health Professionals
Materials:
paper (printer or construction), markers, crayons, paint, glue or glue sticks, scissors.
Activity #1 Steps:
1. Have you or the child you are working with think of a "thank you" message to create. This might involve practicing to write the message on scratch paper, or having a younger child tell you what she/he wants to say, and writing it down for them. Also, you can ask what drawings, or art, or things to paint/glue the child would like to include.
2. Together (or independently), create a "thank you" card, letter, or artwork for the medical and health professionals of Ventura County by using words and/or art (or just art) in your own creative expression!
3.Display the thank you card/letter/artwork in your home, or in a window for folks to see outside and, please take a picture and share on our social media at #VCHealthHeroes.
Here are a couple of samples:
More online resources for kids and families!
Activity #2: Quarantine Comics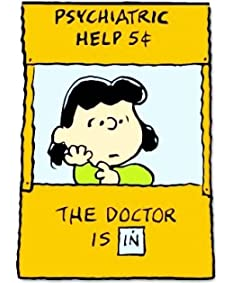 Comics and cartoons are great ways to tell stories. They combine pictures and words to tell true (non-fiction) or imaginary (fiction) stories. Comics can tell stories that are funny, exciting, educational or completely up to you!
During this time of being at "safer-at-home", we want to see your comic creation!
Come up with your own idea for a comic or use an idea below:
What are you doing to be safe and have fun while being "safe-at-home".
Tell a story about how a Doctor, Nurse, or 1st Responder is important to you! Health care professionals are the real "super-heroes" during this global pandemic.
Or, use your imagination!

Even though we may be stuck at home, you can go anywhere in a comic.
Visit different times, outer space, the ocean floor, or the tallest mountain in a comic book or cartoon!
Draw your own comic book by using a piece of paper, or use the online storyboard creator or templates below:
Storyboard Creator: This Online Comic Creator is simple! Just click and drag to add Characters, Scenes and Dialogue to complete your comic!