150 DAYS OF CELEBRATION
This year marks the 150th anniversary of the founding of Ventura County. The Museum of Ventura County is honored to be a Co-Presenting Partner alongside the County supporting this commemorative milestone with a series of celebratory programs and events for 150 days from June to November. Leveraging our collections, exhibits and educational programs, the Museum will be showcasing the spirit of innovation, resilience, and community that defines our County.
Select any of the buttons below to learn of the programs and events being planned in collaboration with regional non-profits, service agencies, and artists. These activities emphasize community collaboration and celebrate the welcoming and diverse community we have created together here in Ventura County.
VC HISTORY
What was happening 150 years ago?
In 1873, New York's Central Park was finally completed and opened to the public after 15 years of development. In Iowa, Jesse James and the James Younger Gang committed the first publicized train robbery in the American West, getting away with a haul of more than $3,000. In San Francisco, Levi Straus and Jacob Davis received the patent for copper rivets and began manufacturing the famous Levi Strauss jeans as we know them for the first time.
And on March 22, 1873, down the California coastline, Santa Barbara County, one of the state's 27 original counties, was split into two, creating beautiful Ventura County with a whopping 3,500 residents. Learn more about Ventura County's history at https://venturacounty150.com/history/.
EVENTS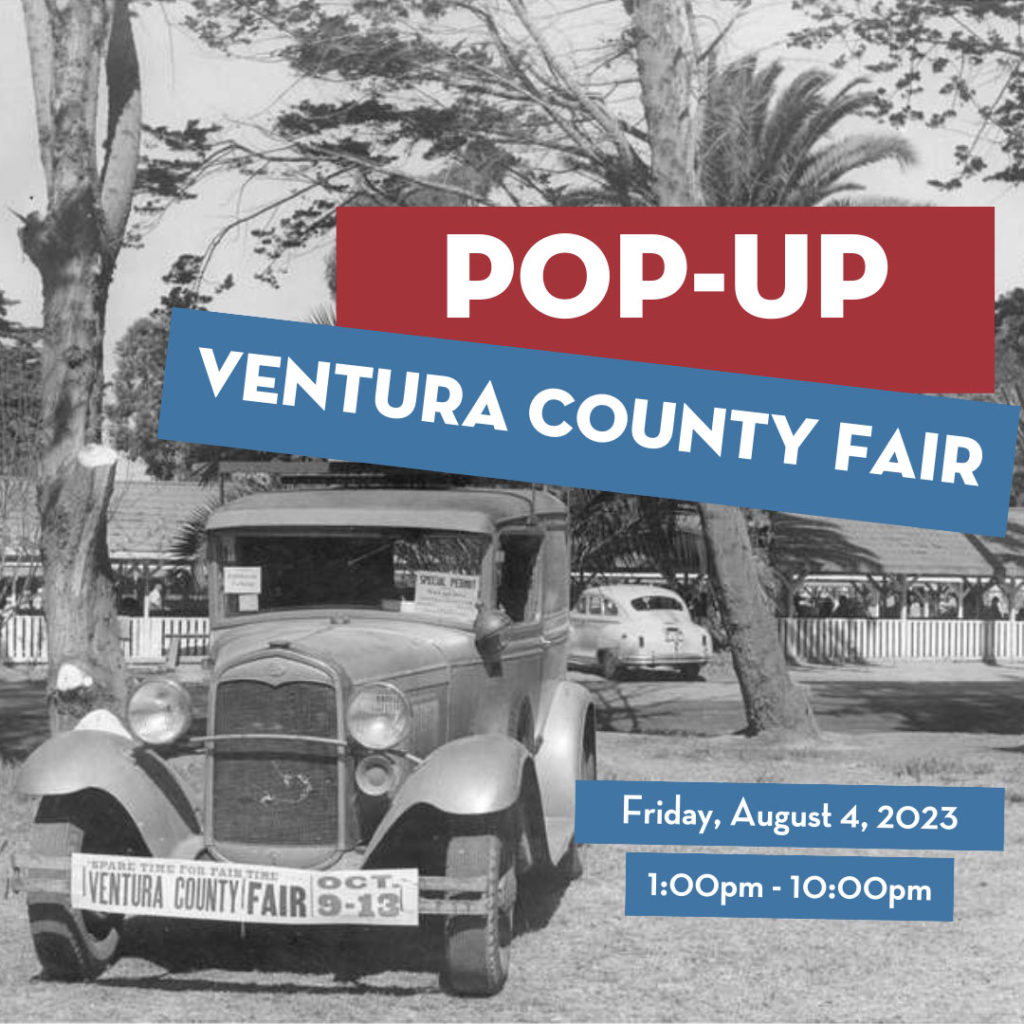 August 4th
1:00 p.m. – 10:00 p.m.
Ventura County Fairgrounds
Visit us at the Ventura County Fair. Museum games and prize give-aways all day.
1-8 pm: So Cal Selfie photo booth: free props and commemorative photos

1-4 pm: Natural Watercolor Pigment and Cyanotype Making
4:30-7:30 pm: Chumash history and crafts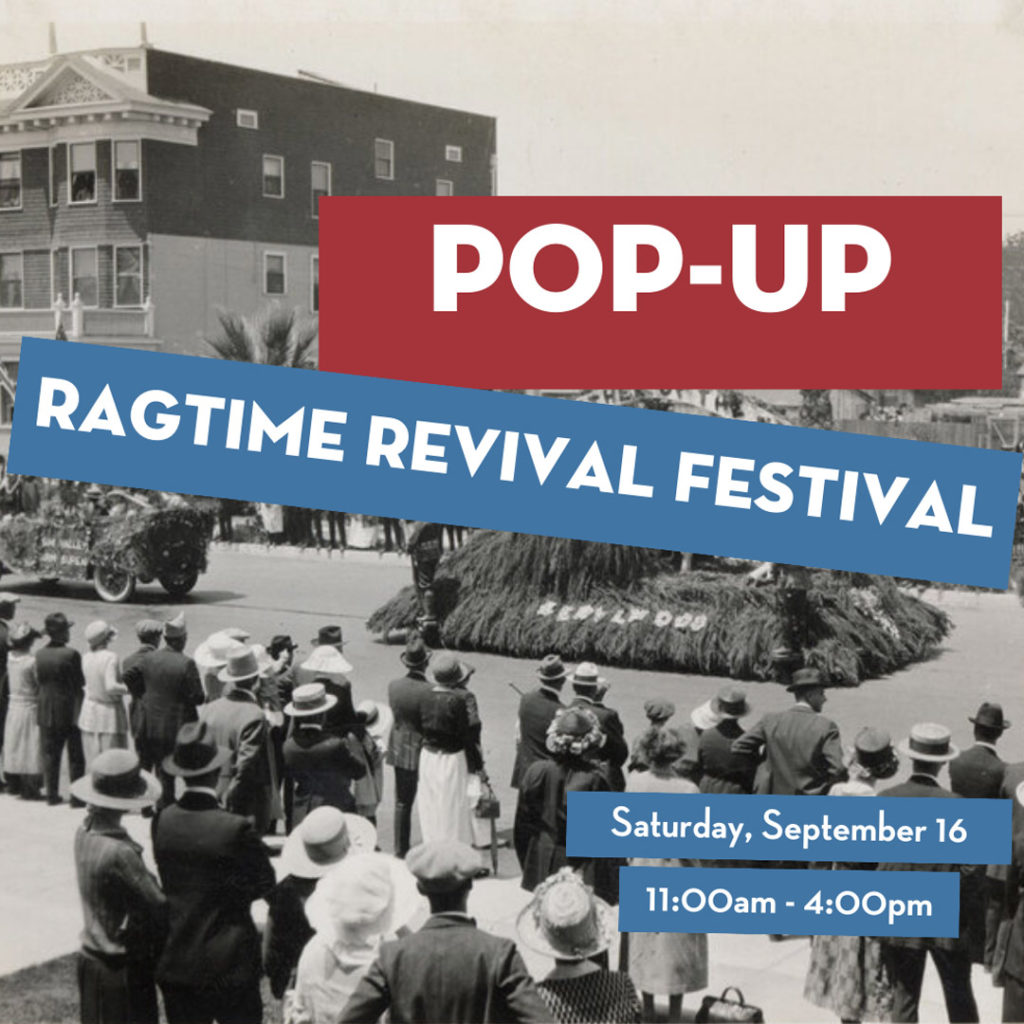 September 16
11:00 a.m. – 4:00 p.m.
Strathearn Historical Park
Visit us at the Ragtime Revival Festival at the Strathearn Historical Park in Simi Valley.
Enjoy museum games, prize giveaways, and a photo booth with props and commemorative photos!
11 am –1 pm: Peace Rock Painting – Spread messages of peace around Ventura County by painting peace rocks! This activity will be hosted by group members who helped make Simi Valley an International City of Peace. A similar peace rock project is on display at the Corriganville Park in Simi Valley.
2-4 pm: Maritime History – Paintings and ship models come to life with live maritime characters from the ages! Celebrate 150 years of Ventura County's Maritime Legacy with special portrayals of local people who played important roles in VC history. Hosted by the Channel Islands Maritime Museum.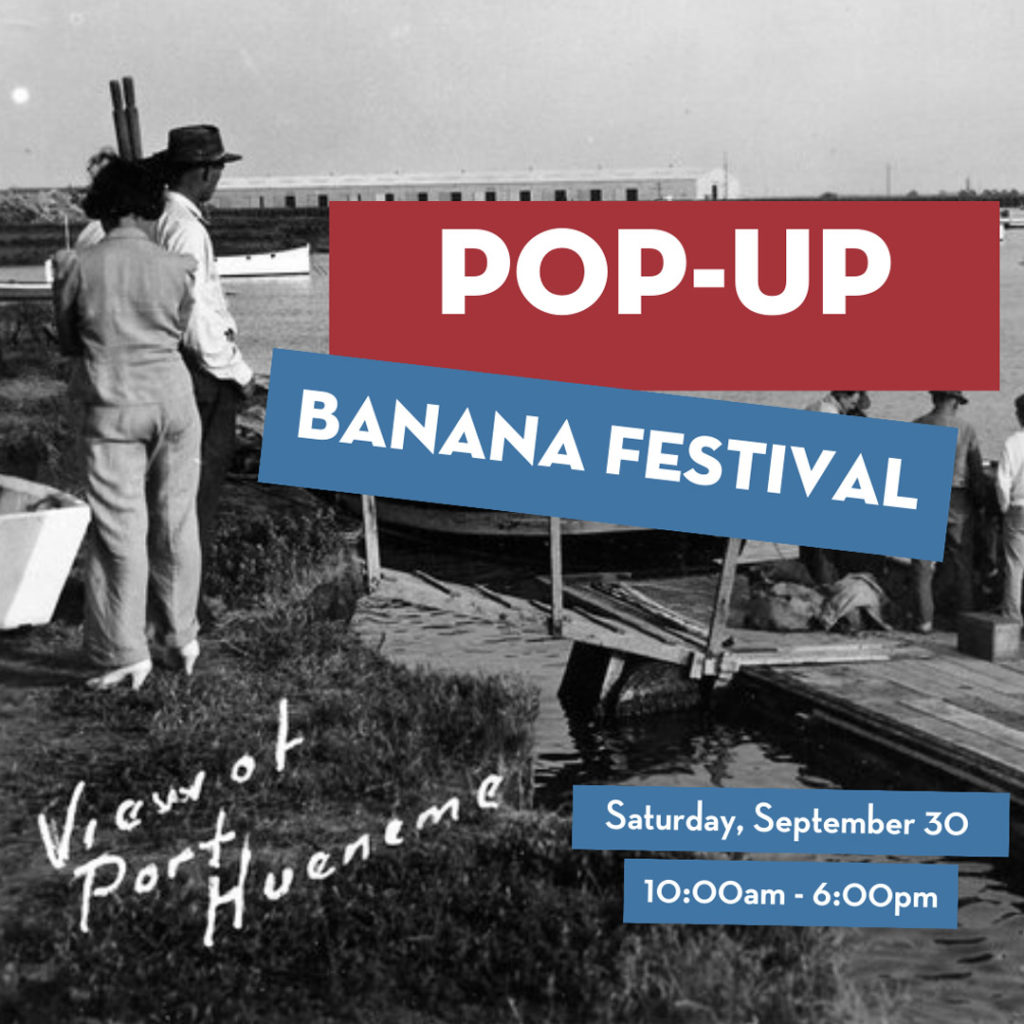 September 30
10:00 a.m. – 5:00 p.m.
Port of Hueneme
Visit us at the Banana Festival at Port Hueneme.
Enjoy museum games, prize giveaways, and a photo booth with props and commemorative photos!
10 am –1:30 pm: The Agricultural History of Ventura County through Arts and Crafts hosted by Daisy Cisneros – What did people eat 150 years ago? Has Ventura County always been known for its strawberries? Come find out more about our rich agricultural history through fun art and crafts!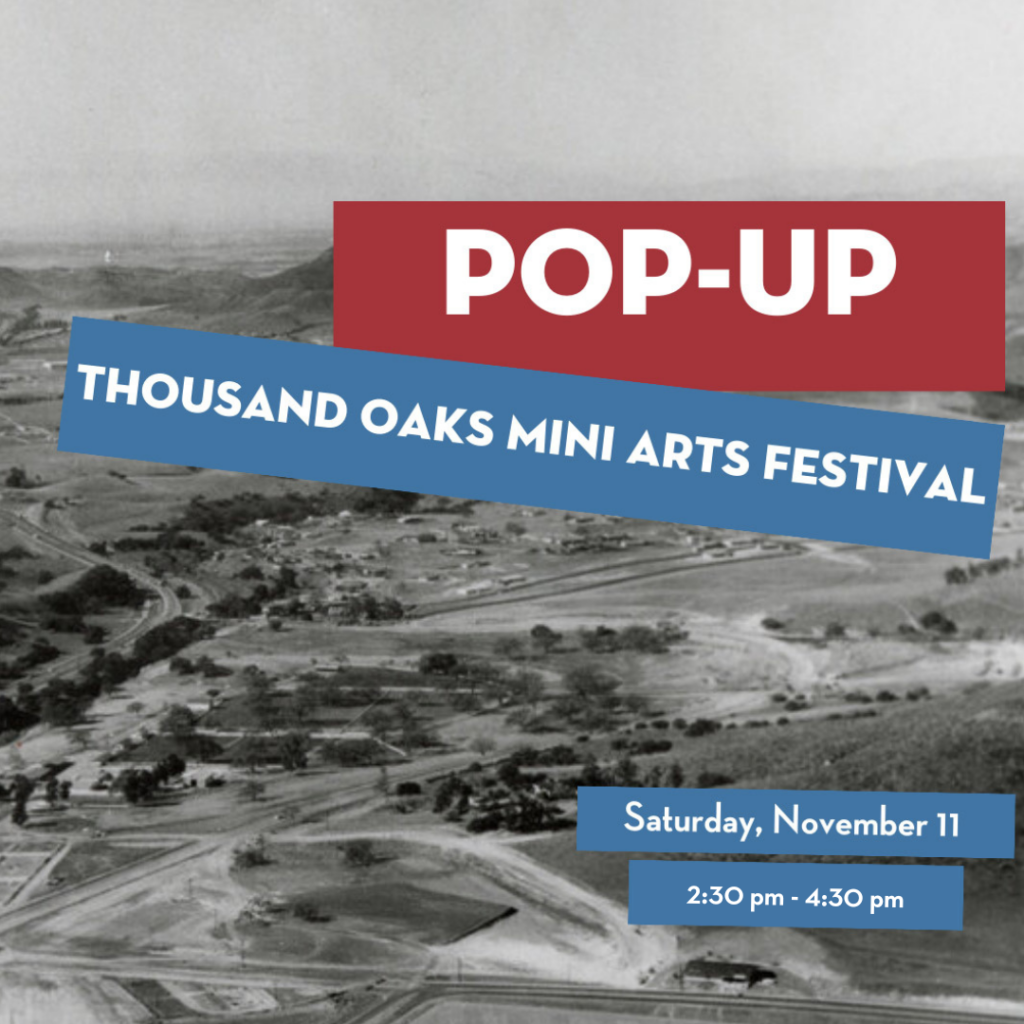 November 11
2:30 p.m. – 4:30 p.m.
Thousand Oaks Performing Arts Center
Stop by our Pop-up during the Thousand Oaks Mini Arts Festival.
Enjoy museum games, prize giveaways and more!
Mountains to Sea Jubilee and Music Festival
Saturday, October 21st • Santa Paula, CA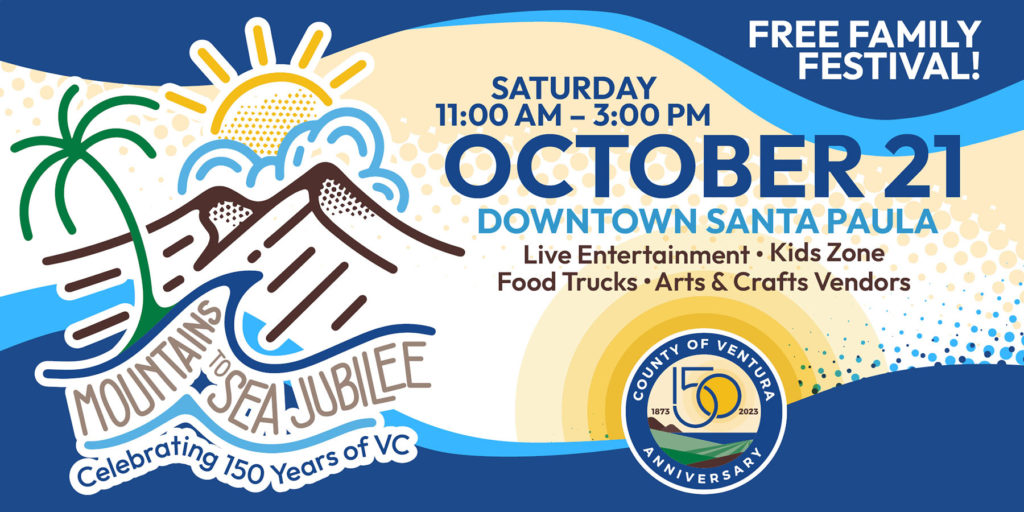 Family Festival
11:00 a.m. – 3:00 p.m.
at the Agriculture Museum, Santa Paula
FREE
Celebrate Ventura County's 150th Anniversary at the Mountains to Sea Jubilee, an all-day family event culminating in a music festival at Veterans Park!
The Family Festival at the Agriculture Museum features food trucks, a kids' zone, community stages, pumpkin patch, petting zoo, historical walking tours, arts and crafts booths, sheriff, search and rescue dogs, and historical enactors.
Tour the new exhibit opening,
Ventura County, The Place We Call Home
FAQs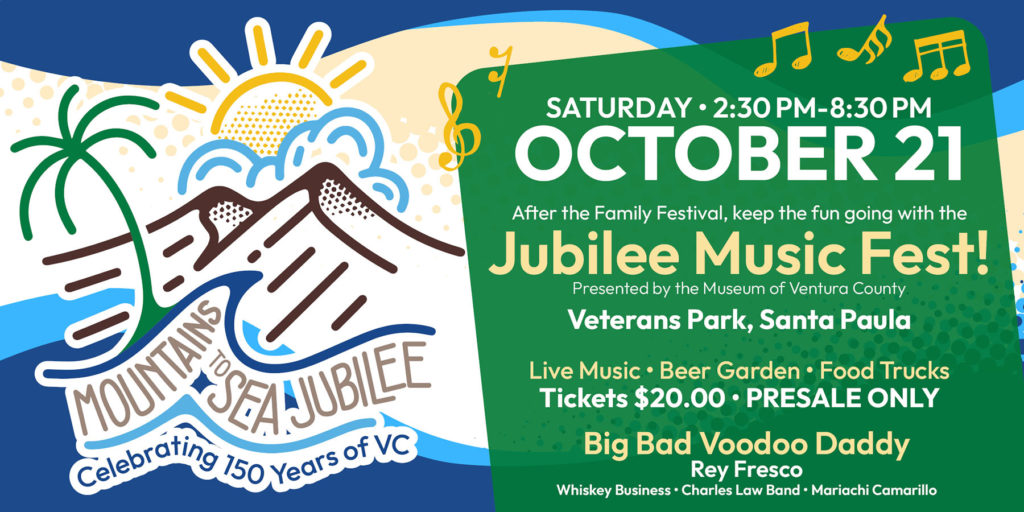 Music Festival
2:30 p.m. – 8:30 p.m.
at Veterans Park, Santa Paula
$20/person
Bring blankets and low chairs for festival-style seating on the lawn and enjoy Big Bad Voodoo Daddy, Mariachi Camarillo, Rey Fresco, Whiskey Business, and the Charles Law Band. Enjoy local food trucks, beer & wine garden, and artisanal vendors!
No outside food or drink permitted. Attendees may bring a refillable water bottle for use at a water station
No pets allowed, though service animals are welcome.
Gates open at noon. There is limited capacity,
purchase your tickets today!
FAQs
Become a sponsor—check out our sponsorship packet here.
ONLINE PROGRAMS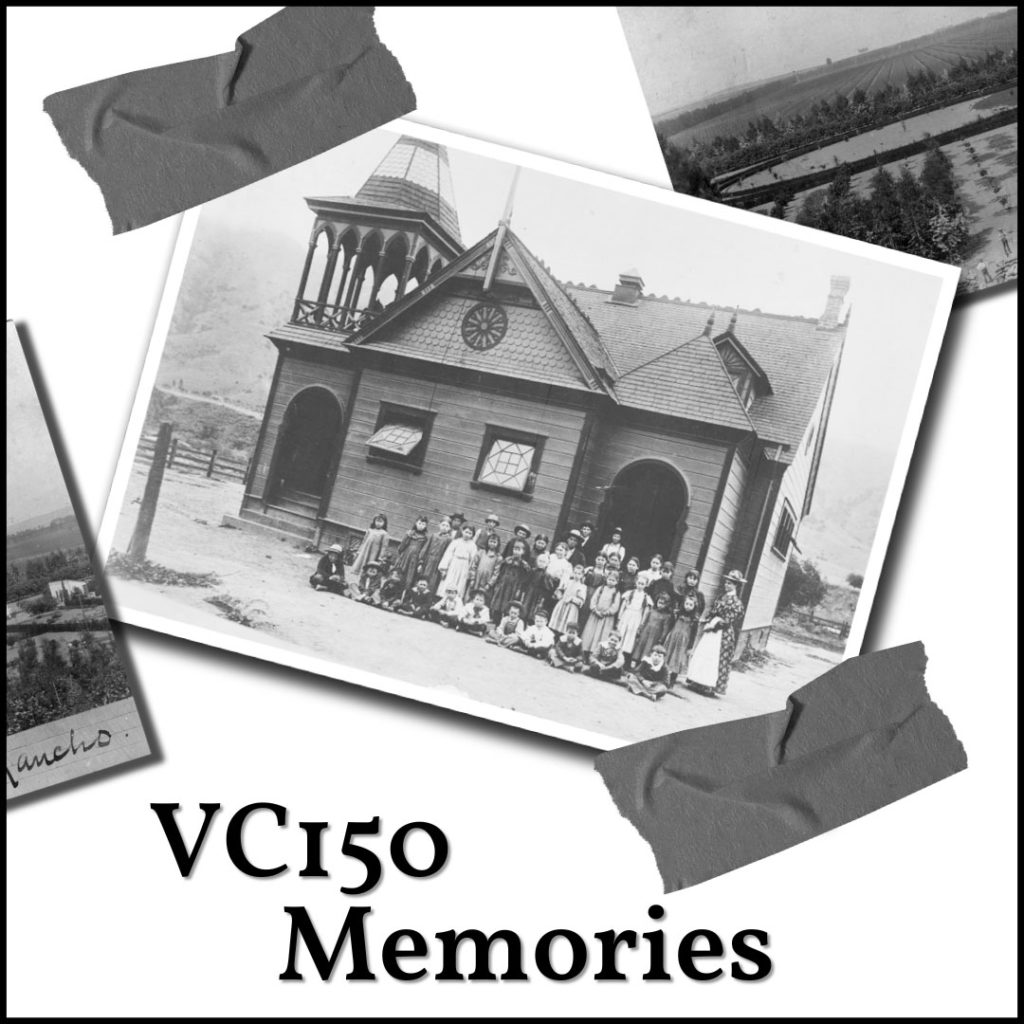 VC150 Memories
"VC150 Memories" is a project that invites individuals to contribute personal photographs, whether current or historic, to a database that will become part of the Museum's archives. A "photographic time capsule," the project aims to preserve and showcase a diverse collection of visual memories for future generations.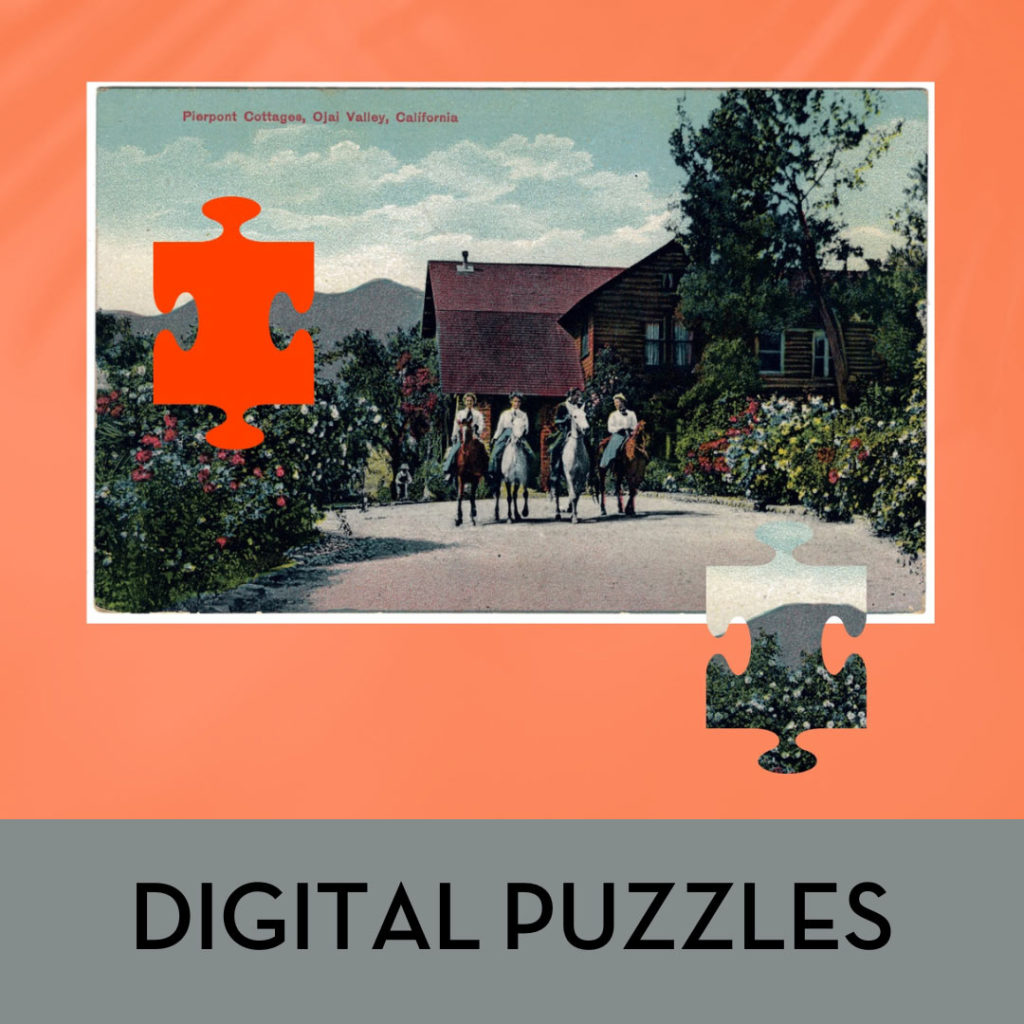 Digital Jigsaw Puzzles
Digital Jigsaw Puzzles is an online program that offers a delightful way to explore and appreciate different cities. Each month, users can enjoy solving jigsaw puzzles featuring captivating images from a new city. This interactive experience allows us to discover or rediscover our communities in a fresh and engaging light.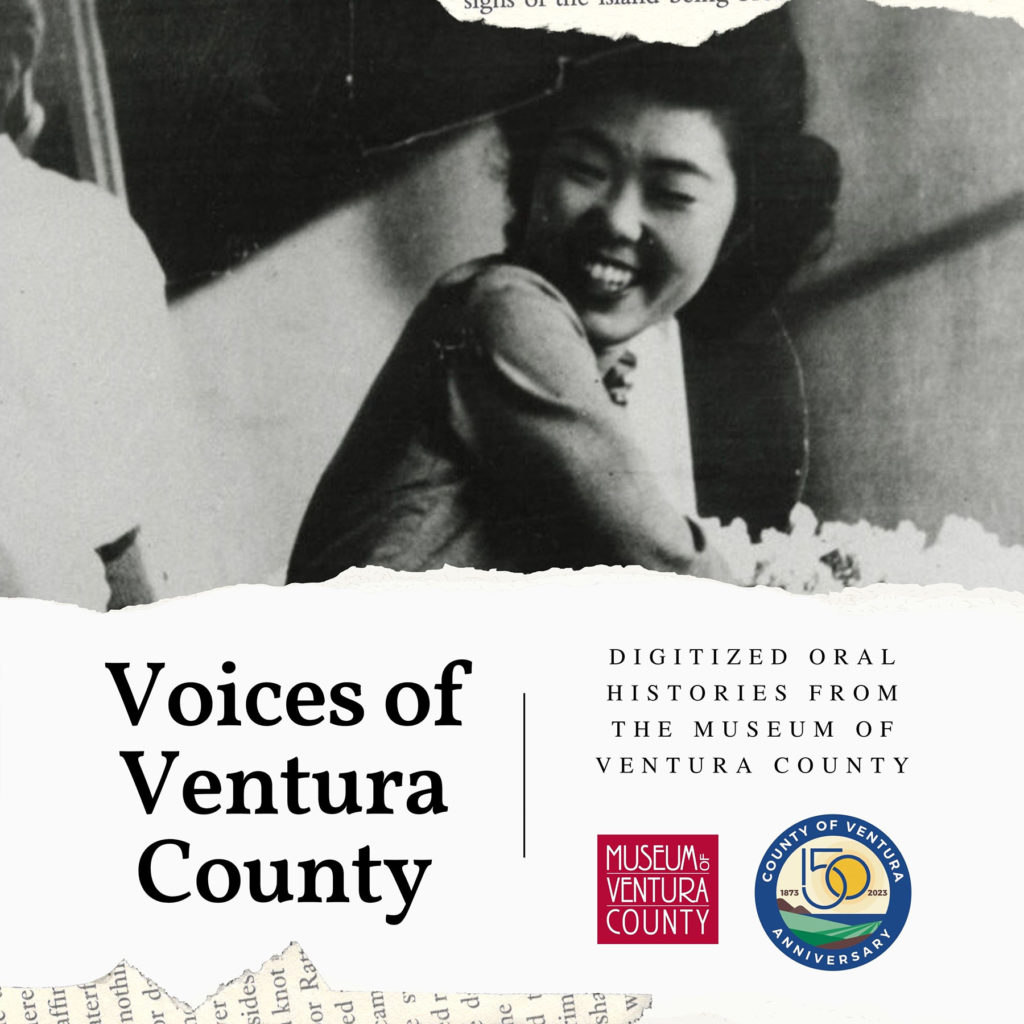 Voices Of Ventura County
"Voices of Ventura County" is a program that digitizes and shares previously unheard oral histories collected by the Museum of Ventura County. These captivating stories offer a unique glimpse into our history, revealing that while the world may have changed, the human experience remains remarkably constant.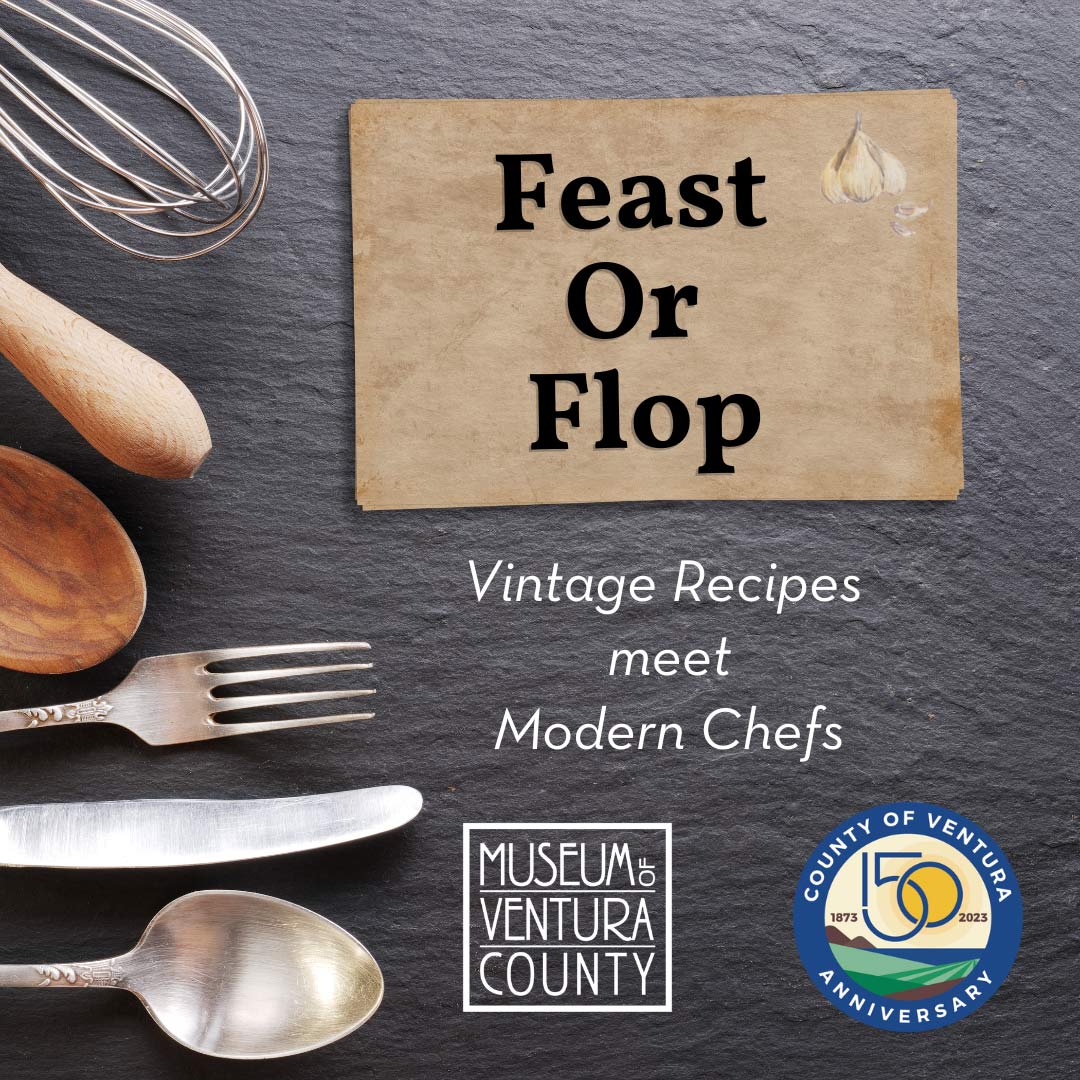 Feast or Flop
"Feast or Flop" is an engaging online cooking show that combines the culinary world with the treasures of the Museum of Ventura County's archives. Working with regional chefs, MVC Collections Manager Renee Tallent attempts to recreate dishes from recipes tucked away for years in the Museum of Ventura County's archives.
Featured Exhibit
Ventura County – The Place We Call Home
The Museum of Ventura County (MVC) celebrates the County's 150th anniversary with Ventura County, The Place We Call Home, a photography exhibition that highlights the diversity of our communities by featuring different interpretations of Ventura County as home.
Opening at the Agriculture Museum,
Santa Paula – October 21, 2023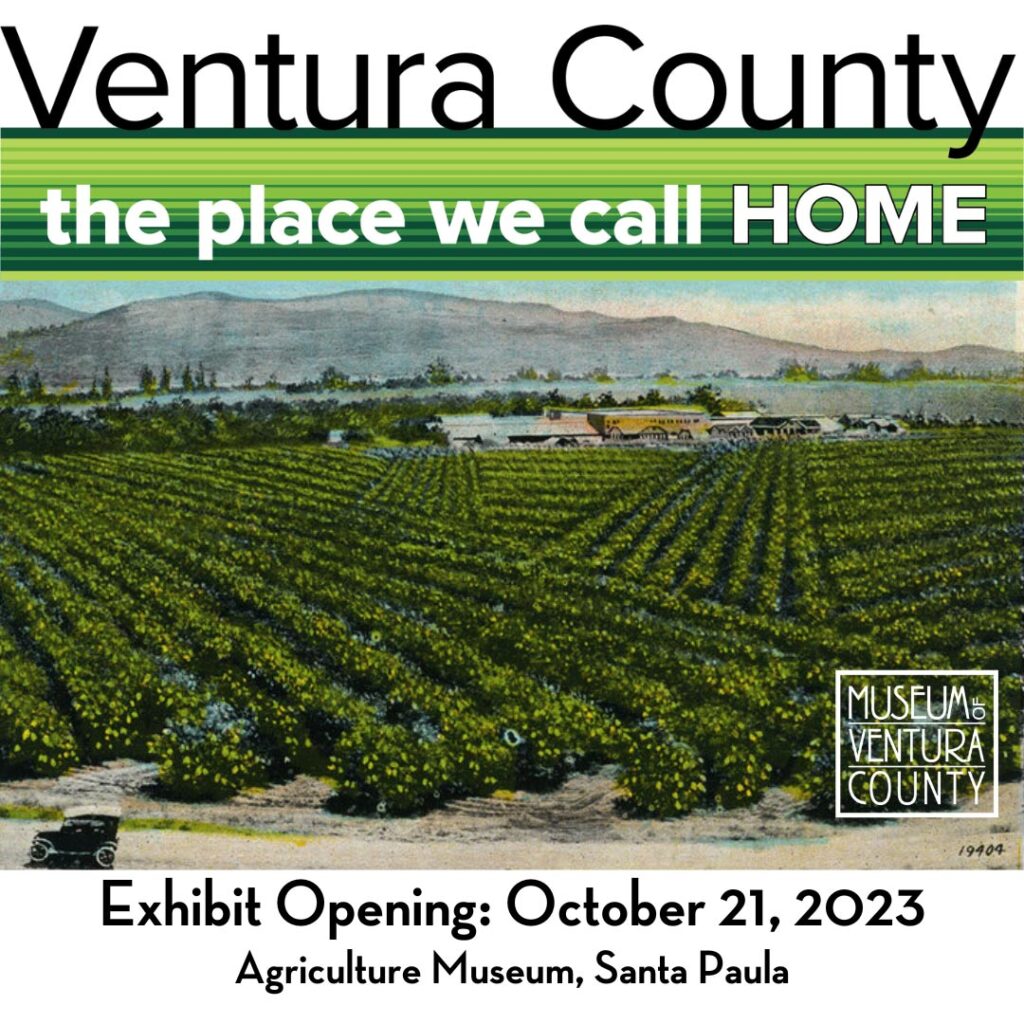 THANK YOU TO OUR INNOVATION SPONSORS