MASTER BIOGRAPHICAL INDEX
The Master Biographical Index is made possible through the generosity of the James Maddux Family of Camarillo. This index, the most comprehensive biographical list ever compiled by the Museum Research Library, presently contains references to over 19,600 names and is still growing. Names in this list are derived from several extant in-house biographical indexes, including regional history "mug" books, which have been augmented by including information found on obituary card files and binders, museum biographical clipping files, even indexes to recorded oral interviews. This master index was created through the diligent efforts of Museum Research Library docents Merle Oberg and Barbara Dupree, who have worked non-stop over the past year to bring this valuable resource to its present form. The index can be used to identify whether the library has resources pertaining to a certain person, what those resources may be, and where those resources are located within the library's collections.
Download the Master Biographical Index PDF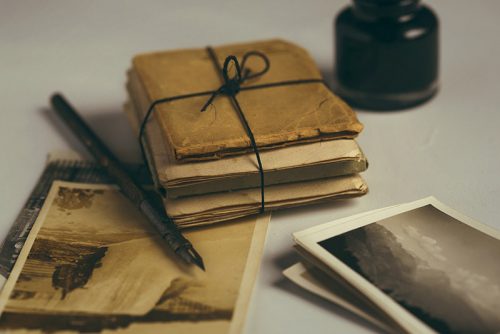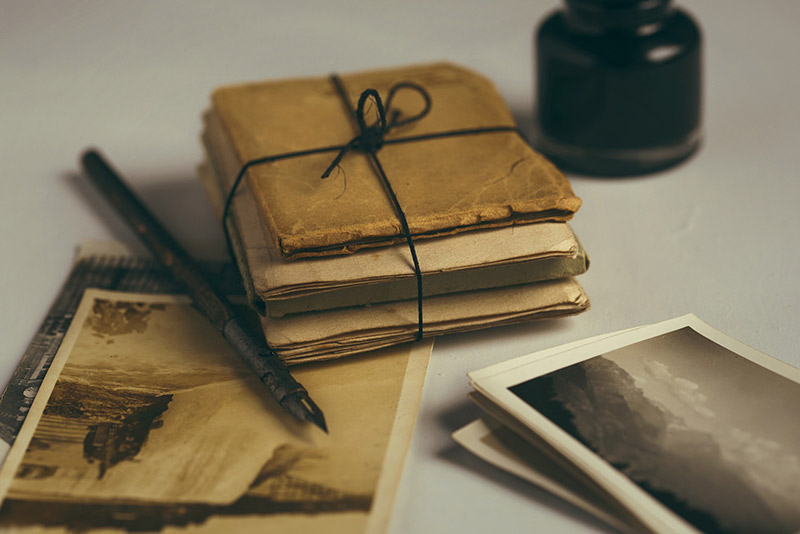 BOOKS
---

The Library houses more than 7,000 volumes pertaining to the history of Ventura County and its outlying regions.
The collection includes a wide range of historical references, monographs, biographies, city and county directories, census records, voter indexes, court records, assessors rolls, and property records.
Book Collection Online:
Our book collection can be searched through our Online Catalog
ORAL HISTORIES
---

The Library houses tapes and transcripts of over 425 interviews with people recalling their own personal histories of Ventura County.
Through the hard work of members of the Museum's Docent and Volunteer Council who run the Oral History Program, the recordings plus transcripts of most interviews are accessible to researchers in the Library.
Download the Index of Oral History PDF
Maps, Architectural Plans and Drawings
---

There are over 5,500 maps and 1,300 architectural drawings in the Library collection.
Map types include historical plat maps, boundary maps, topographic and hydrological maps (USGS), irrigation/ditch maps, right-of way maps (railroad and highway), and land case maps (court case exhibits). Drawings include residential, business, and industrial construction.
Architectural Plans and Drawings
Wilson Stroh Wilson Architectural Drawings Collection
includes the works of Roy C. Wilson (1918-2007); Wilson, Stroh & Wilson; and Stroh & Fickes
MANUSCRIPTS
---

The Library houses over 300 linear feet of archival manuscript materials that include a vast array of items pertaining to Ventura County history.
The manuscript archives includes personal papers and collections of individuals and families from around the county, as well as records developed by local government, corporations, clubs and organizations.
Manuscript Collection Highlights
Articles of Incorporation (11,000 records, 1873-1980)
Dr. Cephas L. Bard papers (1868-1902)
Manuscript Collection Online
While most of the Museum Library's archival collections are represented in the Online Archive of California (OAC), processing of collections remains ongoing.
Periodicals
---

Newspapers Available On Microfilm In The Library
Ventura Star-Free Press Image Collection · 1958–1981
Santa Paula Chronicle · 1888–1992
Santa Paula Review · 1928–1949
Santa Paula Times · 1993–2003
Moorpark Enterprise · December 30, 1915 – December 29, 1955
Oxnard Press Courier · January 7, 1899 – October 22, 1992
Santa Barbara Weekly Press · July 1869 – November 1873
Ventura Independent · April 16, 1896 – July 1903
Ventura Free Press · weekly, November 14, 1875 – December 1921
Ventura Free Press · daily, December 1, 1890 – June 27, 1891
Ventura Signal · April 22, 1871 – April 4, 1885
Ventura Vidette · June 4, 1889 – December 1890
Ventura Weekly Democrat · January 17, 1891 – December 1901
Los Angeles News · October 1, 1864 – May 15, 1868
Los Angeles Star · May 17, 1851 – December 18, 1874
IMAGES
---

The Library collection of over 40,000 positive and negative images depicts Ventura County from 1864 to the present.
Image formats include prints, daguerreotypes, cyanotypes, tintypes, albumen prints, and glass plate negatives. There are also 2,300 slides, 750 reels of microfilm, and over 3,300 historical postcards.
In addition to the finding aids listed, catalog records for approximately 35,000 additional prints and negatives portraying the Ventura County region's families, development, and events are accessible in the Library.
Highlights of Additional Images Accessible at the Library
Glass Plate Negative Collection · Over 550 glass negatives includes works of
John Calvin Brewster, first resident photographer during 1874–1909;
Waldo F. Dingman, Sr., in Ventura 1911–1955; and others.
Ventura Star-Free Press Negative Collection · 1958–1981
Finding aids include 26,000 records representing over 100,000 negatives.
Museum Postcard Collection
Finding aid describes over 2,200 postcards in the Museum Collection.
Larry Wolfe Postcard Collection
Finding aid includes over 1,000 postcards collected by Larry Wolfe.
John Calvin Brewster · 1874–1909
St. Francis Dam Disaster · 1928
Aerial photographs · 1928, 1945, 1961–1962, 1970s
JOURNALS
---

The Museum has published an historical journal since 1955. From 1955 to 2007, the title was the Ventura County Historical Society Quarterly
In 2008, the title of the publication changed to The Journal of Ventura County History, now published annually
Download the Quarterly Journal Subject Index PDF
Download the Quarterly Journal By Volumes PDF
EPHEMERA
---

There are more than 300 subjects representing approximately 15,000 items in the Library's ephemeral collection.
Topics include events, geographic and architectural locations, local government, material and societal culture, natural resources, wildlife, communication, transportation, commerce and industry.
---
LIBRARY INFORMATION
The Research Library is open to the public free of charge. No appointment is necessary
Hours:  11:00 a.m. to 5:00 p.m.
Temporarily open only Wednesday through Friday
Contact the Library Director:
Deya Terrafranca
805.653.0323 x 320
library@venturamuseum.org
Museum Docents and Volunteers
Library projects are achieved through the generous efforts of the many docents and volunteers who contribute invaluable time and expertise toward making Library materials accessible to the public.
---