YOUR GIFT TODAY WILL PRESERVE VENTURA COUNTY'S ARTISTIC + CULTURAL HERITAGE FOR FUTURE GENERATIONS.
There are many ways of making a gift to support the Museum of Ventura County.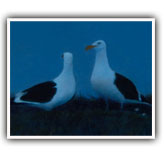 GIFTS OF CASH
Cash gifts allow the donor to receive full tax benefits if they itemize deductions. Gifts of all sizes are appreciated and can be designated to benefit a particular program or collecting area within the Museum.
GIFTS OF ART AND HISTORICAL ITEMS
Giving artwork, historical artifacts and documents ensures that the County's artistic and historical legacy remains intact and accessible. Written policies outline the types of objects and procedures by which they are accepted into the collection. For information, contact the Collections Manager, Curator or Librarian.
GIFTS OF SECURITIES
A gift of long-term appreciated securities may provide a preferred tax advantage to the donor by deducting the fair market value of the gift and avoiding capital gains
GIFTS BY TRUSTS AND ESTATES
The Museum encourages donors to consider establishment of trusts or endowments that will further the Museum's work through provisions that provide for periodic payments of income to the Museum. All income paid to the Museum is free of income tax.
BEQUESTS
A bequest can take the form of any of the above ways of giving. It provides a lasting investment in the future.
FRIENDS OF THE MUSEUM
Friends are those donors whose contribute $1,000 or more each year. Friends are invited to a special Friends event in the coming year.
PLEDGES
Commitment to the Capital Campaign of $5,000 and above may be pledged over a five-year period. There are special areas of recognition available with these campaign gifts.
It is always advisable to consult with your tax specialist for advice regarding the Internal Revenue Code, IRS regulations and other sources regarding the specific circumstances of any gift.
Development Office:
bchess@venturamuseum.org | 805.653.0323 x305