Bring the Museum to Your Classroom With An Exciting Program for K-3rd!
The Museum to Go program gives K-3rd grade teachers all the tools they need to present dynamic hands-on history lessons that tie state standards to our local history.
In each Museum to Go box you get artifacts, replicas, photos, and documents to bring each lesson to life. There are three lessons per grade level for grades K-3rd. Teachers can choose to teach one lesson or all three during a two-week period in which the materials are at a school.
The Museum to Go program currently offered is: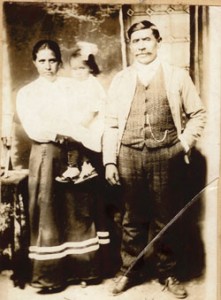 The Sanchez Family Comes to Ventura County
The three lessons are woven around the story of the Sanchez family. The Sanchez family came to Ventura County from Mexico in 1912. They eventually built a home, established a grocery store, and became leaders in their community.
Your students will learn about how people lived and worked, shopped in a grocery store, and what neighborhoods looked like long ago.
Each lesson comes with artifacts, photos, documents, and objects to bring history to life.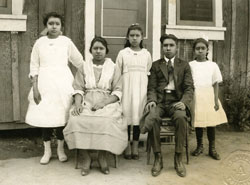 Copies of original photos are included in each lesson.
 If you are a K-3rd Grade teacher, this program will…
Help you bring local history to life through the eyes of an actual family that came to Ventura County from Mexico almost 100 years ago.
Help you address state Social Studies standards in a fun and interactive way.
Provide lesson plans, worksheets, and suggested extension activities to connect the social studies lessons with reading, language arts, visual art, and math.
How Does It Work?
Museum to Go program materials can be reserved for two weeks at a school. During that time all the teachers at a grade level can use the program. Please contact education department to arrange pick up and drop off of materials.
The program is $25 for two weeks.
To Register
Download a registration form and fax it to 805.653.5267.
For more information contact the Education Department: education@venturamuseum.org | 805.653.0323 x300