Welcome Back
The Museum has two locations:
100 E. Main Street, Ventura, CA 93001
926 Railroad Avenue, Santa Paula, CA 93060
In addition, the Museum manages the Albinger Archaeological Museum located at 113 E. Main Street, Ventura, CA 93001 on behalf of the City of Ventura. The following re-opening protocols and procedures apply to all three sites.
We are monitoring federal, state, county and local government policy directives, as well as Centers for Disease Control (CDC), and Occupational and Safety & Health Administration (OSHA) recommendations, and other public health advancements. If necessary, we will continue to make changes and adjustments to our protocols and procedures.
Library
The Research Library & Archives is open Wednesday through Friday by appointment only. The Reading Room is limited to four researchers at a time. Guests will be required to wear masks at all times. Appointments can be scheduled by visiting the Research Library About Page.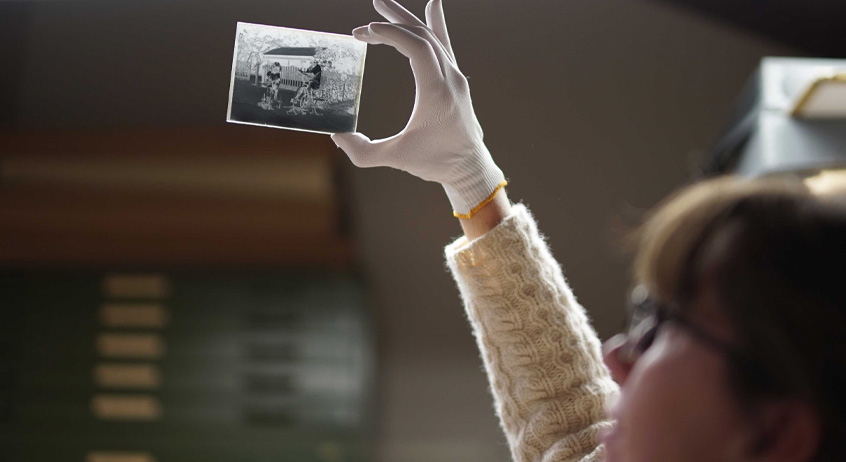 Protocols and Procedures
For the safety and comfort of all of our guests and volunteers, everyone inside the Museum will be required to wear a face-covering for the duration of their visit. Visitors must sanitize their hands immediately upon entry and maintain 6 feet of distance between themselves and any person not in their party. Persons visiting the Museum as a group are limited to no more than 6 persons in their party. A maximum of 30 visitors per hour are allowed through the galleries.
Museum staff and volunteers will not be handling cash at this time (only credit or debit cards will be accepted). The Museum of Ventura County is adhering to all health screening procedures and cleaning and disinfecting protocols set forth by the County of Ventura, California Department of Public Health, and the CDC.
The following protocols and procedures will be implemented with the opening of the Museum to members and the general public:
All staff will be required to wear face-coverings while working in any public space or common area of the museum.
All visitors will be required to wear face-coverings. If a visitor arrives at the museum without a face-covering one will be provided to them at no cost as they enter the lobby.
Protective plexiglass will be attached to the Visitor Services desk at each location to protect and separate our staff and guests.
We will place hand sanitizer stations in the main lobby and at strategic points around the Museum's public areas.
To help maintain physical distance we will
Have signage throughout the lobby and Museum galleries reminding people to stay six feet apart.
Allow guests to self-police within the Museum.
Limit the number of visitors in the Museum as follows:

Ventura Museum – 30 people at any one time
Santa Paula Museum – 30 people at any one time
Albinger Museum – 12 people at any one time
To meet these capacity restrictions, we will offer advanced tickets for admission into the Museum allowing for 24 visitor reservations per hour with the remaining 6 slots available for walk-up visitors.
We will promote advanced ticketing through our online ticketing portal. Guests will simply show the barcode to the Visitor Services Staff so that no one has to handle cash or credit cards.
For visitors who don't RSVP in advance, our front desk will be equipped with "self-service" credit card machines for the visitor to insert their own card. These machines will be cleaned consistently throughout the day. If a guest must use cash, the Visitor Services staff will direct them to place the cash in our donation box.
The frequency of cleaning and sanitizing will be increased in all public spaces with an emphasis on frequent contact surfaces. Cleaning will be done during the day, almost continuously when the museum is open to the public. We will have one staff stationed in each lobby, tasked with wiping surfaces in the lobby and cleaning the restrooms after each use. We will have two staff stationed in the galleries at both the Ventura and Santa Paula Museums, and one staff stationed at the Albinger Archaeological Museum to clean surfaces and assist visitors.
Fresh air exchange will be maximized across the campuses. The filters in our HVAC system will be upgraded to a MERV 13 rating as recommended by ASHRAE (American Society of Heating, Refrigerating and Air-Conditioning Engineers). The evaporator coils will be cleaned and disinfected and the minimum outside air intake will be adjusted to the maximum level possible.
Access to the Museum Store will be limited by social distancing rules. Guests wishing to shop will be asked to wear disposable gloves while they are in the store area.
Signs outlining our health and safety procedures will be placed at all museum entrances.