Jul
13
Sat
Lecture & Book Signing with Michael H. Gorn

@ Museum of Ventura County
Jul 13 @ 3:00 pm – 5:00 pm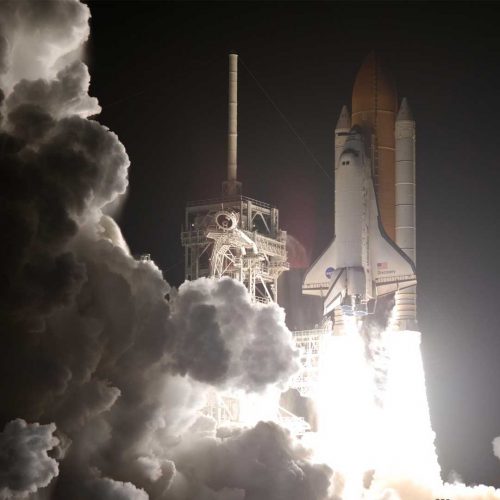 Join us at the Museum of Ventura County on Saturday, July 13, 2019 from 3 p.m. to 5 p.m. for a lecture and book signing with local author Michael H. Gorn. His latest book is Spacecraft: 100 Iconic Rockets, Shuttles, and Satellites That Put Us in Space.
Spacecraft takes a long look at humankind's attempts and advances in leaving Earth through incredible illustrations and authoritatively written profiles on Sputnik, the International Space Station, and beyond.
In 1957, the world looked on with both uncertainty and amazement as the Soviet Union launched Sputnik 1, the first man-made orbiter. Sputnik 1 would spend three months circling Earth every 98 minutes and covering 71 million miles in the process. The world's space programs have traveled far (literally and figuratively) since then, and the spacecraft they have developed and deployed represent almost unthinkable advances for such a relatively short period.
This ambitiously illustrated aerospace history profiles and depicts spacecraft from Sputnik 1 through the International Space Station, and everything in between, including concepts that have yet to actually venture outside the Earth's atmosphere. Illustrator and aerospace professional Giuseppe De Chiara teams up with aerospace historian Michael Gorn to present a huge, profusely illustrated, and authoritatively written collection of profiles depicting and describing the design, development, and deployment of these manned and unmanned spacecraft. Satellites, capsules, spaceplanes, rockets, and space stations are illustrated in multiple-view, sometimes cross-section, and in many cases shown in archival period photography to provide further historical context.
Dividing the book by era, De Chiara and Gorn feature spacecraft not only from the United States and Soviet Union/Russia, but also from the European Space Agency and China. The marvels examined in this volume include the rockets Energia, Falcon 9, and VEGA; the Hubble Space Telescope; the Cassini space probe; and the Mars rovers, Opportunity and Curiosity.
Authoritatively written and profusely illustrated with more than 200 stunning artworks, Spacecraft: 100 Iconic Rockets, Shuttles, and Satellites That Put Us in Space  is sure to become a definitive guide to the history of manned space exploration.
Jul
14
Sun
Lecture & Book Signing with Margo Porras

@ Museum of Ventura County
Jul 14 @ 1:00 pm – 3:00 pm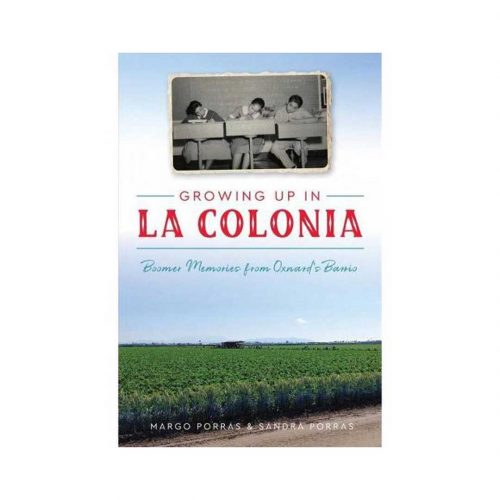 Join us at the Agriculture Museum on Sunday, July 14, 2019 from 1 p.m. to 3 p.m. for a lecture and book signing with local author Margo Porras. Her latest book is Growing Up in La Colonia: Boomer Memories from Oxnard's Barro, written with Sandra Porras.
La Colonia is half a square mile of land separated from the rest of Oxnard by the railroad tracks and home to the people who keep an agricultural empire running. In decades past, milpas of corn and squash grew in tiny front yards, kids played in the alleys and neighbors ran tortillerias out of their homes. Back then, it was the place to get the best raspadas on Earth. It was a home to Cesar Chavez and a campaign stop for presidential candidate Robert Kennedy. As one Colonia native put it, "We may not have had what the other kids had, but we were just as rich." Through the voices of the people, the authors share the challenges and triumphs of growing up in this treasured place.
Margo Porras is a writer and designer. Her work has been featured in Women's Day, Latina and the New York Times. She's a cohost of the culture podcast, Book Versus Movie. Margo and her family live in San Diego, where she enjoys working at KPBS and reading to her kids. This is her first book. Sandra Porras is a retired educator and education activist. A native Oxnardian, she has previously been featured in Pronto, Roma. She lives in San Diego and is a proud grandmother to three grandchildren.