Upcoming Events in Santa Paula
Event Reservations
805.525.3100
Free First Sundays


Join us every first Sunday of the month for free admission at both museums and activities for the family. Free admission days: June 2, July 7 and August 4.

Quilt Blocks for Kids!
Kids make quilt blocks and sew stitches on a real quilt
Sunday, June 2 • 1-3 pm
Sunflower Power: Planting & Crafts
Kids plant seeds and make sunflower crafts
Sunday, July 7 • 1-3 pm
Grow an Avocado!
Kids learn where guacamole comes from
Sunday, August 4 • 1-3 pm

Rancho de las Flores tour + lunch


The private gardens of Rancho de las Flores in Somis will be open for a special event to benefit the Museum of Ventura County's Agriculture Museum, on Saturday, June 8, 2013. The general public and Museum members are invited, and are asked to make prepaid reservations by May 30th, by calling the Agriculture Museum at (805) 525-3100. The event begins at 11am in Somis with tours of the gardens of Rancho de las Flores. Roses, fruit trees and California native plants frame views of Las Posas Valley and Conejo Valley. At noon, a buffet lunch catered by Command Performance will be served on a shaded hilltop patio. During dessert, John Schoustra, landscape architect and owner of the Rancho, will talk about varieties of daylilies, irises and pelargoniums he has developed for local gardens. Schoustra was formerly chief horticulturist at Rancho Los Alamitos Historic Site and Gardens in Long Beach and currently owns Greenwood Daylily Gardens, a commercial nursery. From 1 to 2pm, those in attendance can shop at Greenwood Daylily Gardens, adjacent to the Rancho. Twenty percent of plant sale proceeds will be donated to the Agriculture Museum.
Saturday, June 8 • 11am to 3pm
$35 for MVC members; $40 for general public
The activities commence in Somis; directions to the site will be given upon reservation. Ample parking will be available.
Second Thursday Gallery Talks


Join us every second Thursday of the month for a guest speaker at the Ag Museum.
Upcoming Dates
June 13 • 2 pm
Oxnard's Sugar Beet Bonanza with Curator Anne Graumlich
Find out how sugar beets became a top Ventura County crop in the early 20th century. Anne will reveal intriguing facts about the world's second largest beet sugar factory built in Oxnard in 1898.
July 11 • 2 pm
Gallery Talk with Artist Roxie Ray
Painter Roxie Ray shares her experiences painting local farm workers.

Find out more.
MVC members free; general admission
No RSVP required. Regular admission includes the galleries and talk.
Music @ the Ag: Three Rivers Band
Three Rivers Band plays popular, classic and original country music in the styles of Brad Paisley, the Zac Brown Band and the Marshal Tucker Band. Enjoy apple pie, coffee, and no host bar.
Friday, June 14 • 7:30 – 9:30 pm
$5 MVC members; $10 general public
$2 kids under 18, with an adult
First come, first seated. No RSVP necessary.
Opening Reception: Meet Artist Roxie Ray & Photographer John Krist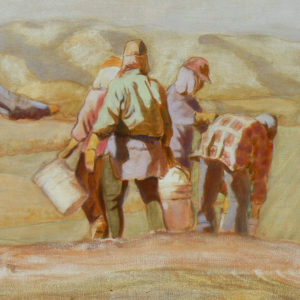 Enjoy summer refreshments and libations whiel strolling through the Museum to see our newest exhibit The Value of Work: Paintings by Roxie Ray. Then join us for a 3:30 pm presentation "Envisioning Agriculture: Photography by John Krist," a fresh perspective on a timeless subject and meet Krist, CEO, Farm Bureau Ventura County.
Sunday, June 23 • 3-5 pm
MVC members free; $6 general admission
RSVP: 805.525.3100
New Member Reception
All members who joined the Museum family in 2012 & 2013, join us for a welcome reception at the Ag Museum.
Sunday, July 14 • 2-4 pm
RSVP to 805.653.0323 x 304
Wholly Guacamole? Heritage Avocado Tasting
"The Avocado Diva," Brenda Cusick, shares heirloom avocados pared with hand-crafted seasonings. We'll pour local wine and beer at this one-of-a-kind, beyond guacamole event.
Saturday, July 27 • 4-5:30 pm
$15 MVC members; $20 general public
RSVP and pre-pay by July 17: 805.525-3100
"Meet the Oxnards: Not What You Think"
Gallery Talk with MVC Research Library Director Charles Johnson.
Thursday, August 8 • 2 pm
MVC members free; general admission
Dinner Train & Movie: Some Like It Hot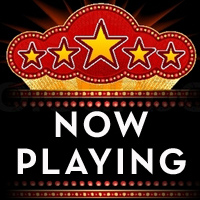 All Aboard! Enjoy dinner while the Fillmore & Western Railway makes its way to the Ag Museum for a screening of this Award winning classic!
Saturday, August 24 • 6:30 pm
6:30 pm Departure; 10 pm Return
$50/person; seating limited
No host bar
RSVP required: 805.525.3100
Opening Reception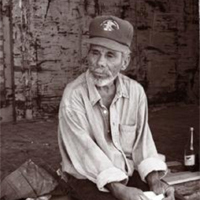 See an award-winning art, humanities and educational exhibit called: "The Migrant Project: Contemporary California Farm Workers – Photographs and Text by Rick Nahmias." Music by harpist Xavier Montes, refreshments and no-host bar.
Sunday, August 25 • 3 -5 pm
MVC members free; general admission
RSVP to 805.525.3100
For more Museum events, visit the calendar.